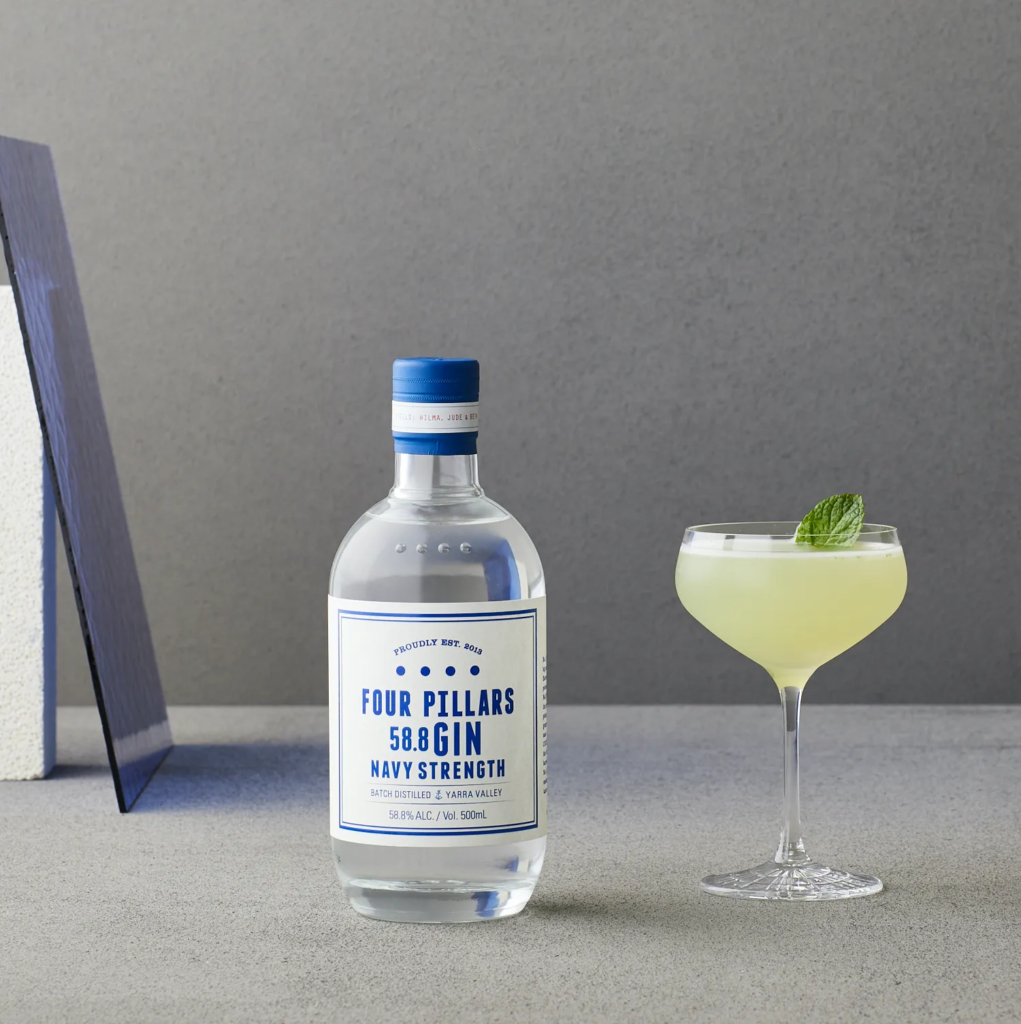 Introducing Four Pillars Navy Strength Gin, a potent and flavorful spirit that combines rich naval tradition with the finest Australian botanicals. This exceptional gin offers a truly unique tasting experience, perfect for elevating your favorite cocktails or savoring on its own.
Origin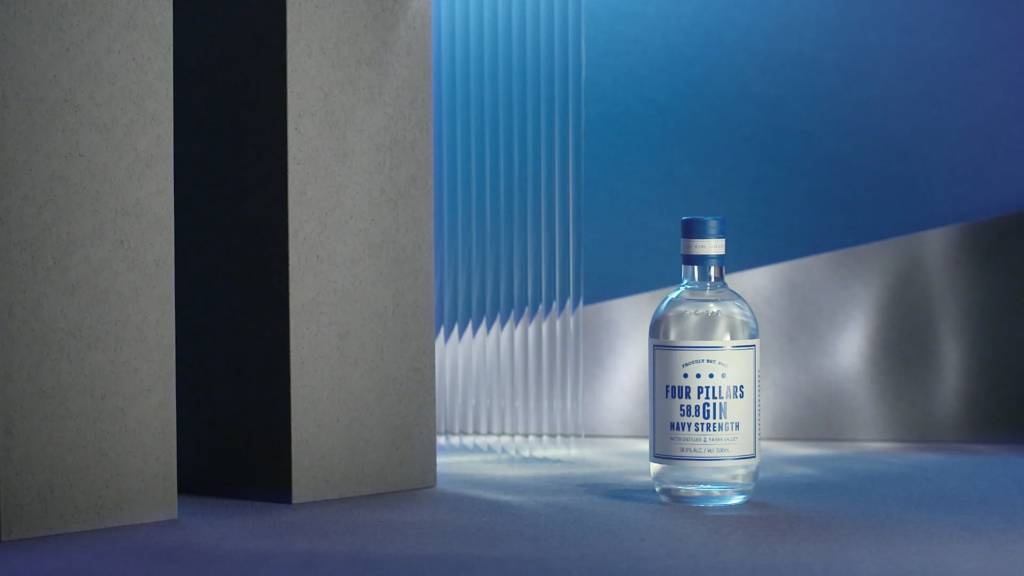 Originating in Australia's Yarra Valley, Four Pillars Navy Strength Gin is crafted using native botanicals such
as finger lime, lemon myrtle, and Tasmanian pepperberry. These ingredients come together to create a distinctive, award-winning taste that showcases the best of Australia's vibrant landscape.
The term "Navy Strength" hails from the British Royal Navy, where gin was required to have a minimum alcohol content of 57% ABV which would ignite when gunpowder was soaked in the spirit. Thus ensuring that their gin supply has not been diluted. As a nod to this rich heritage, Four Pillars Navy Strength Gin boasts a potent 58.8% ABV, allowing its bold flavors to shine through in every sip.
Tasting Notes
Nose: Bright, zesty citrus and refreshing eucalyptus
Palate: Bold flavors of finger lime and lemon myrtle balanced by earthy undertones of Tasmanian pepperberry
Finish: Long, warm, and spicy with a touch of sweetness
Awards & Accolades
Four Pillars Navy Strength Gin has received numerous awards and accolades, including:
Double Gold Medal at the San Francisco World Spirits Competition
Gold Medal at the International Wine & Spirit Competition
Rated 94 points by Wine Enthusiast Magazine
Explore our extensive selection of gins at Oaks.delivery, and experience the exceptional quality of Four Pillars Navy Strength Gin. Order now and have it delivered right to your doorstep in Nairobi within 30 minutes, 24/7.
As you enjoy this outstanding gin, you'll be savoring a piece of naval history and Australian craftsmanship. The dedication and passion behind Four Pillars Navy Strength Gin are evident in every bottle, making it the perfect addition to your home bar or as a thoughtful gift for the gin enthusiast in your life.