Introducing Four Pillars Olive Leaf Gin, a truly unique and Mediterranean-inspired gin that pushes the boundaries of traditional spirits. Crafted in Australia's Yarra Valley, this exceptional gin combines the bold flavors of olives with the finest botanicals to create an unforgettable tasting experience.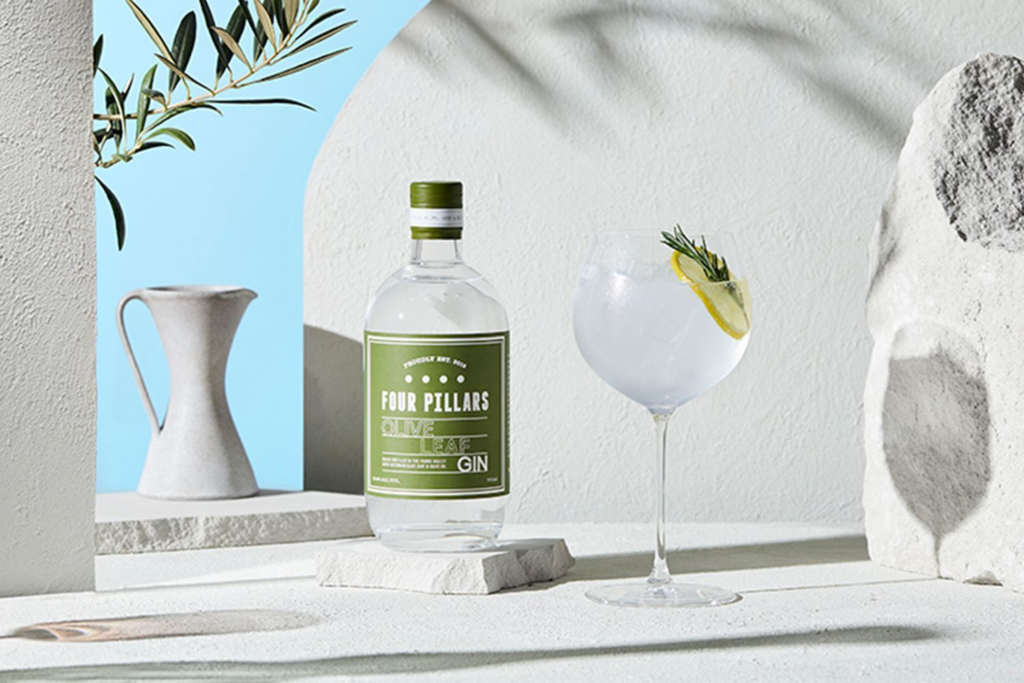 Drawing inspiration from the Mediterranean, Four Pillars Olive Leaf Gin uses three types of cold-pressed extra virgin olive oil, as well as olive leaf tea, to infuse its unmistakable savory flavor. The addition of classic gin botanicals, such as juniper and coriander, alongside Australian native botanicals like lemon myrtle and macadamia, results in a beautifully balanced and distinctive spirit.
Tasting Notes
Nose: Fresh, herbaceous notes with a hint of green olives
Palate: Bold, savory olive flavors combined with bright citrus and subtle spice
Finish: Smooth and lingering with a delightful, crisp freshness
Awards & Accolades
Four Pillars Olive Leaf Gin has garnered recognition and praise, including:
Gold Medal at the San Francisco World Spirits Competition
Rated 93 points by Wine Enthusiast Magazine
Discover our extensive selection of gins at Oaks.delivery, and explore the exceptional quality of Four Pillars Olive Leaf Gin. Order now and have it delivered right to your doorstep in Nairobi within 30 minutes, 24/7.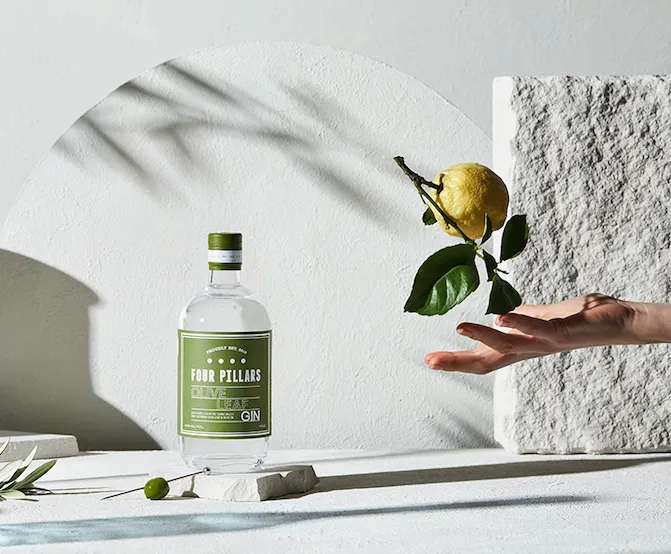 Immerse yourself in the captivating story behind Four Pillars Olive Leaf Gin, as it takes you on a journey from Australia's Yarra Valley to the Mediterranean coast. Its innovative use of olive oil and olive leaf tea showcases the endless possibilities of gin creation and offers a one-of-a-kind experience for gin enthusiasts and novices alike.
Visit www.oaks.delivery to explore our wide range of spirits, including the entire Four Pillars Range and find the perfect addition to your home bar or a thoughtful gift for the gin lover in your life. Experience the unique, savory taste of Four Pillars Olive Leaf Gin at an unbeatable price – order now and elevate your gin experience to new heights!