Sparkling Wine
Our sparkling wine category is filled with lively effervescent sparkles with an elegant profile. Get a bite of the bubbles and a splash of fruity flavors with our adventurous sparkling bottles. We are always ready to deliver the most delightful sparkling blends that you can toast to.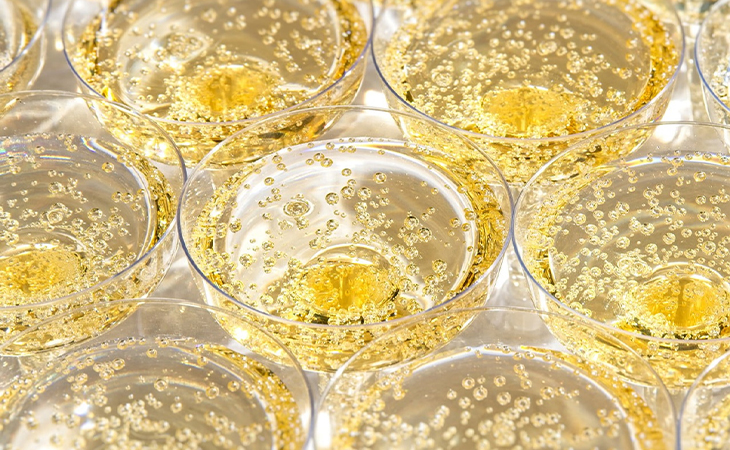 Read more
Show Filters
We tend to value sparkling wine for their bubbles and the celebrations they mark. The sparkling bubbles from carbon dioxide (CO2) occur naturally or are uniquely added during the fermentation process. Sparkling wine can be categorized further by region, for example; Cava from Spain, Asti or Prosecco from Italy and Champagne from the Champagne region in France.
Food Pairing: If you are hosting a party, try pairing the sparling blends with salad dishes, cheese, fish or bread.
Recommended Wine Glass: An elegant tall flute glass helps retain temperature and bubbles of sparkling blends.